1ST PLACE SPORTS RUNNING LABORATORY
Due to the coronavirus, the Running Lab is temporarily closed. We will provide updates as developments occur.
The 1st Place Sports Running Laboratory is an exciting collaboration among the Jacksonville University Brooks Rehabilitation College of Healthcare Sciences Kinesiology program, 1st Place Sports, and JTC Running.
       
MISSION
Offer Inexpensive Scientific Analyses for Beginner and Advanced Runners. Our goal is to provide state-of-the-art biomechanical and VO2

/Running Economy analyses to help runners optimize their running mechanics and training.

Conduct Research.

 

JU has collaborated with a world leader, the University of Calgary Running Injury Clinic (http://runninginjuryclinic.com/), to develop the Running Laboratory at 1st

Place Sports. Our laboratory is equipped with Vicon motion-analysis and a Parvo metabolic cart. 

Education. Use the laboratory as a platform to educate, train, and fund undergraduate and graduate JU Kinesiology students.
LOCATION:
The laboratory is located upstairs at the Jacksonville Beach store, 424 S. 3rd Street, Jacksonville Beach.
THE PROCESS:
Sign up online. Choose which analysis you want (and the day/time).
Get Analyzed at Beach Store. The analysis is completed upstairs in the Running Lab (takes about 1 hour).
Return for consultation. The Runner returns to the lab 1 week later to receive an extensive report and 20-minute consultation.
STANDARD PRICE: $100
Biomechanics analysis = $100
Running Economy/VO2 = $100
That includes the data collection and follow-up consultation (and report).
The Simultaneous analysis = $200 ($100 for biomechanics + $100 for running economy/VO2).
JTC RUNNING DISCOUNT PRICE: $50
JTC Running is a primary sponsor of the Running Laboratory. Because of our relationship, JTC Running members receive ½ price assessments in the Running Laboratory.
Biomechanics analysis = $50
Running Economy/VO2 = $50
That includes the data collection and follow-up consultation (and report).
The Simultaneous analysis = $100 ($50 for biomechanics + $50 for running economy).
To take advantage of this discount price, you can sign up for a JTC Running (annual membership) online for $20: http://jtcrunning.com/.
NOTE: To receive this discount, JTC Running members must show proof of current membership (by logging into their account at the Running Laboratory).  
SIGN UP HERE
We typically complete running analyses on Fridays and Sundays. Sign up by visiting our registration page:
https://squareup.com/appointments/book/64X0A75HGNM4S/ju-running-laboratory-jacksonville-beach-fl
CANCELLATION POLICY
Runners are not allowed to cancel an appointment within 48 hours of an appointment.  Prior to the 48 hour deadline, runners are able to cancel an appointment for a $5 fee. This process is completed by the runner on the registration website.
OVERVIEW OF ANALYSES
Biomechanical Analysis

apply reflective markers to runner

runner completes preferred warmup

run 3 minutes at slower "training" pace and 3 minutes at a faster pace ("half marathon")

data collected at each pace

extensive reports and slow-motion videos created

Running Economy/VO2 Analysis

complete preferred warm-up run with the mask on (familiarization period)

complete 4 minutes at "marathon pace" (baseline data)

5 minute break

complete 16 minute progression run that ends at marathon pace

runner can continue (until fatigue) if he/she wishes to reach VO

2

Max

full metabolic analysis completed

baseline data compared to fatigue

Simultaneous Analysis

Biomechanics and Running Economy are collected simultaneously (during the progression run).
MORE ABOUT THE BIOMECHANICAL ANALYSIS
The biomechanics analysis is an excellent option for both beginner and experienced runners.
For all runners, we identify and present 2-3 biomechanical factors (we believe the runner should focus on to help optimize their running biomechanics). Topics include running posture, torso rotation, arm swing, cadence, time in stance, foot landing style, position at weight acceptance, swing mechanics, stance mechanics, consistency of mechanics, symmetry of mechanics, etc.
BEGINNERS. For most beginners, we are able to identify 2-3 "basic" areas that can often be dramatically improved. Ideally, we help the runner establish sound biomechanics so that running feels smooth, safe, and enjoyable.
EXPERIENCED RUNNERS. For more experienced runners, we are typically able to identify 2-3 more "subtle" factors that may help the runner to further improve their biomechanics. We have assessed over 50 experienced runners. Approximately 90% have had clear potential to further optimize their biomechanics. Making a subtle improvement in biomechanics can have a profound impact on "wear and tear" and/or performance. Our reports and videos have great potential to help the experienced runner fine-tune.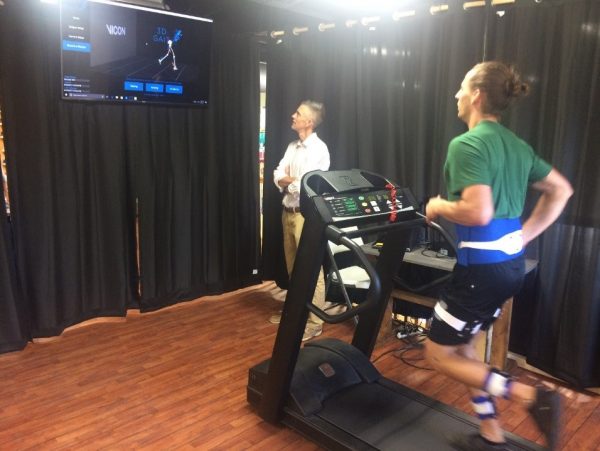 Visit lab for data collection (about 1 hour)
Return to the lab one week later (receive extensive biomechanical report and 20-minute consultation)
INSTRUCTIONS
Avoid wearing reflective clothes and reflective shoes (if possible)

Wear spandex shorts if possible
THE DATA COLLECTION
Apply 30 reflective markers.

Complete a brief warm-up on the treadmill.

Run 3 minutes at preferred pace.

Run 3 minutes at training pace.

Collect data at 200 frames per second using state-of-the-art motion-analysis cameras.
OVERVIEW OF BIOMECHANICAL REPORT
The runner's biomechanics are compared to a database of 5000 runners using software developed by the University of Calgary. For the report, we focus on four areas:
Average data report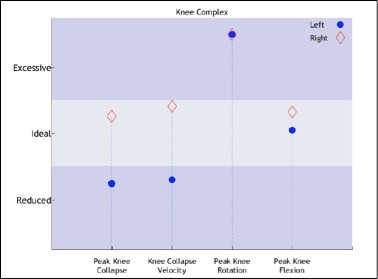 2. Figures for 20-30 strides (compared to database of runners).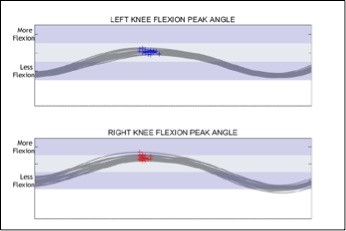 3. Consistency & symmetry of running mechanics. Developed by JU Running Biomechanics Laboratory. We determine how consistent your running mechanics are from stride-to-stride, how bilaterally symmetric your mechanics are, and how your mechanics change with fatigue.
4. Slow-motion videos. Developed by JU Running Biomechanics Laboratory. We collect slow-motion videos at the runner's "preferred" and "training" paces. All trials are synced and displayed together.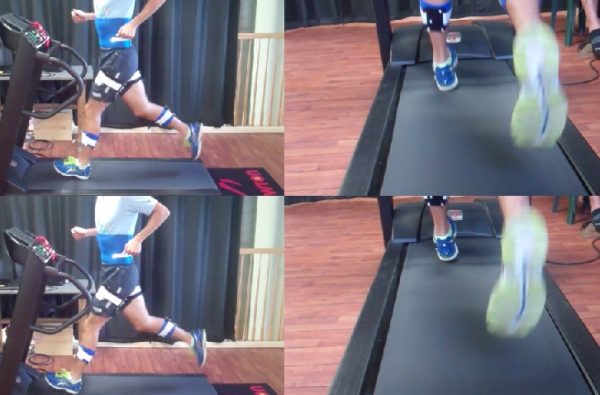 MORE ABOUT VO2/RUNNING ECONOMY ANALYSIS
EQUIPMENT
State-of-the-art Parvo Metabolic Cart
The Running Economy/VO2 testing is a great option for more "serious" runners who are interested in scientifically monitoring their fitness and metabolic measures. This type of testing is particularly valuable when repeated over the course of a season/year. If the runner is tested with the same protocol, the measures can be compared from one visit to the next (to monitor fitness and training).
THE MEASURES
For each running speed, a full metabolic assessment is completed:
Fuel Utilization (RER, % Fat, % Carbohydrate)

Economy (Energy Expenditure kcal·min

-1

)

Intensity (HR, RPE)

Maximal data (VO

2

, HR)
At the consultation, the runner is educated about the details in the report.
TESTING OPTIONS
Here is our "go-to" protocol:
1) JU Running Economy/Fatigue Test
complete 4 minutes at "marathon pace" (collect baseline data)

5 minute break

complete 16 minute progression run that ends at marathon pace (collect fatigue data)
This is a great protocol because we can learn a lot about the runner's fitness and it is "easy" for the runner (do not have to run to exhaustion/failure). For this protocol, we collect the runner at "marathon" pace twice (baseline and fatigue). We compare the data (before and after the progression run) to determine how much the runner fatigued. At repeat visits, we are able to determine if the runner has improved fitness at baseline (and if he/she fatigues less during the progression run). We also complete a running economy analysis for the entire progression run. Also, if the runner is interested in obtaining their VO2 max, he/she can run to "failure" during testing (instead of stopping at 16 minutes).
For this protocol, we can also analyze the runner's biomechanics to determine if the runner was able to maintain their biomechanics throughout the fatigue run (or if mechanics changed with fatigue).
2) Traditional Running Economy/VO2 Testing
We are also happy to provide traditional running economy and VO2 testing.
submaximal running economy testing (progression run, increase pace ½ mph every 4 minutes)

running max VO

2

testing (progression run until exhaustion)

uphill walking VO

2

testing (Bruce protocol)
EXAMPLE DATA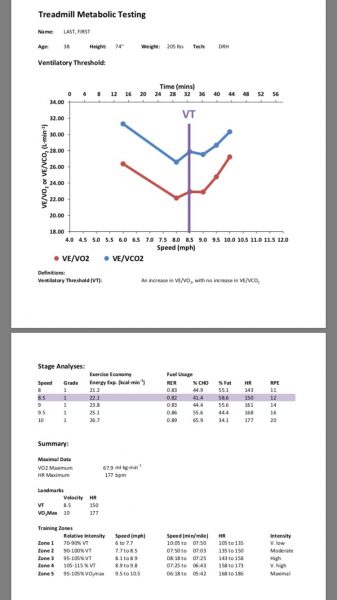 OUR TEAM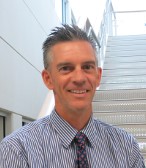 Jeff Wight, PhD, Assistant Professor
PhD in Health and Human Performance – Biomechanics (University of Florida)

MS in Biomechanics (University of Delaware)

BS in Zoology (University of Wisconsin)
Dr. Jeff Wight is the director of the 1st Place Sports Running Laboratory. Dr. Wight a sport biomechanist with over 10 years coaching experience and a member of the 1st Place Sports Racing Team. His research interests include running biomechanics and baseball pitching biomechanics. Dr. Wight oversees all biomechanical analyses at the 1st Place Sports Laboratory.
https://www.ju.edu/kinesiology/faculty/jeffrey-t-wight.php
---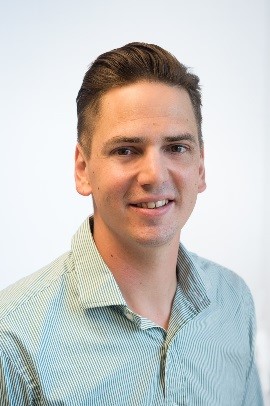 David Hooper, PhD, CSCS, Assistant Professor
Ph.D., Kinesiology, The Ohio State University

M.A.. Kinesiology, University of Connecticut

BSc (Hons), Sports Conditioning and Coaching, University of the West of England
Dr. Hooper joined Jacksonville University as an assistant professor in 2017 following 2 years at Armstrong State University in Savannah, GA. Dr. Hooper is the director of the Exercise Physiology Laboratory at JU and the director of metabolic testing for the JU Running Laboratories. Dr. Hooper has diverse interests and expertise including exercise recovery biomarkers, sport science support to athletes, sport nutrition, and strength and conditioning.
https://www.ju.edu/kinesiology/faculty/david-hooper.php
---
1st Place Sports Graduate Assistant: Jordon Garman
Jordon's position is funded by 1st Place Sports. Jordon is a second year graduate student at JU. Last year, Jordon helped develop the biomechanical analyses for the 1st Place Sports Running Laboratory. He also presented running research at the Southeast American College of Sports Medicine. Jordon is now very experienced conducting biomechanical and metabolic assessments at the Running Laboratory. Jordon is an excellent runner who is a member of the JU cross-country team. Jordon is a very well-rounded kinesiologist—his undergraduate work was in Nutrition at UNF.
---
JTC Running Graduate Assistant: Ryan Sloan
Ryan is a first year graduate student funded by the Jacksonville Track Club. With this new JTC laboratory assistantship, we have been able to incorporate Parvo metabolic testing in the Running Laboratory. Ryan is now fully trained to conduct biomechanical and metabolic testing. Ryan is a dedicated and fast runner. He is a sub-16 5K runner and this September he ran a blazing 2:32:45 marathon at Erie, PA to qualify for Boston. Ryan also has excellent coaching experience and a strong academic background in biology.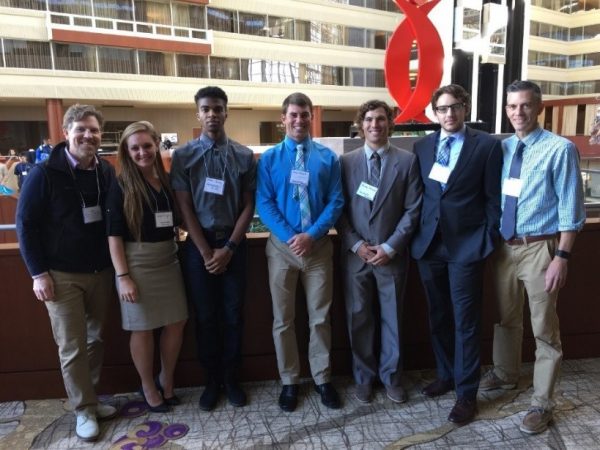 Our research team presenting data at SEACSM in 2017.