1ST PLACE SPORTS RUNNING CLUB
3931 Baymeadows Road
Jacksonville, Fl 32217
The 1st Place Running Club was formed in 1996. The club has over 300 members and a very competitive racing team. This club conducts or manages over 90 running and cross country events each year. Some of the better know races are: The Gate River Run, The Jacksonville Bank Marathon, Subaru Distance Classic 1/2 Marathon and 5K, The Tour de Pain race series, The Run for the Pies 5K, Corporate Run, The Mandarin Run 10K, and The Gator Bowl 5K. 1st Place Sports publishes the RunJax Event Guide each quarter. This publication features entry forms for upcoming events and training information. They also conduct the Jacksonville Grand Prix (a series of 17 races that has overall and age group competition). 1st Place Sports is a member of the Road Runners Club of America and USA Track and Field. Visit: www.1stplacesports.com.
AMELIA ISLAND RUNNERS
P.O. Box 15322
Fernandina Beach, Fl. 32035
In 2004, the runners in the Fernandina Beach area got together and formed a new club which they named Amelia Island Runners. In just a few years, it has grown to nearly 200 members by putting on quality races, producing a first-class newsletter and providing up-to-the-minute information on its website. They are active in the local community in supporting youth running, fitness, and charitable causes. The club is a member of RRCA and club membership brings a number of benefits such as discounts at participating merchants, including all 1st Place Sports locations in Northeast Florida. Visit www.ameliarunners.com.
ANCIENT CITY ROAD RUNNERS
P.O. Box 4111
Saint Augustine, Florida 32085
Just 30 miles to the south of Jacksonville is the city of St. Augustine, a popular spot for tourism and casual living. The Ancient City Road Runners offers visitors and local runners a complete agenda of running activities. Well attended weekend training runs are popular with visitors and the Annual Matanzas 5000, held at the end of January, is one of the area most popular 5Ks in northeast Florida. Ancient City Road Runners is a member of the RRCA. For more information about Ancient City Road Runners, visit their website at www.ancientcityrr.org.
Florida Striders
PO Box 413
Orange Park, FL 32067
The Florida Striders is a North Florida based running club and has over 800 members. The Striders started in 1978 and now host the River Road Resolution 5K, Run to the Sun 8K, The Hog Jog 5K and the Memorial Day 5K. The Club has monthly socials and runs. The Striders publish a monthly newsletter which they call the Strideright. The Florida Striders are members of the Road Runners Club of America and USA Track and Field. For more information about The Florida Striders, visit their website at www.floridastriders.com.
GIRLS ON THE RUN
6850 Belfort Oaks Place
Jacksonville FL 32216
Girls on the Run is a national, nonprofit program for elementary and middle school girls that uses running as a basis to build character, values and self-esteem. Throughout the Fall and Spring seasons, girls participate in fun and uplifting running workouts, interactive games, and group discussions while they learn important life skills, teamwork, self-respect and healthy decision making. The season ends with a 5K run which serves as the big celebration for the girls (not to mention a huge confidence booster and sense of accomplishment)! Each year, more than 14,000 girls are participating in this innovative and award-winning program and experiencing life-changes as a result. Incredible! Visit: www.gotrnefl.org
JACKSONVILLE GALLOWAY TRAINING PROGRAM
The Official Training Program for 26.2 with DONNA
11762 Marco Beach Drive, Suite 6
Jacksonville, FL 32224
Jeff Galloway's Marathon Training Programs are for all levels of runners, from beginning runners to Boston qualifiers. This Low-mileage, Injury-free Training Program is for those who have jobs, families, and a life! The Jacksonville Galloway Training Program meets on Saturday mornings at various locations across the Jacksonville area, and follows Jeff Galloway's training guidelines to get you safely across the finish line of a half or full marathon if your goals are to finish, or to achieve a 'PR'. Our group runs feature walking breaks at regular intervals based on your skill level. Pace groups (of usually 8-15) are set up according to current fitness level, and a Group Leader is assigned to keep the speed slow enough for all members, and to enforce walk breaks from the beginning to the end. Programs are offered year-round and target a variety of local and national races, including 26.2 with DONNA. Visit www.JaxGalloway.com.
JACKSONVILLE TRACK CLUB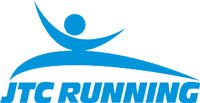 PO Box 24667
Jacksonville, FL 32241
(904) 384-8725
The Jacksonville Track Club now known as JTC Running is a group of over 750 road and track runners. The JTC, founded in 1975, hosts the Gate River Run, the Summer and Winter Beach Runs, Last Gasp, Ravines Cross Country Run, Guana River 50 km Trail Run, and the Couples Relay. They also host a Summer Track Series including the Mile Run Festival at Bolles School. The Club has frequent socials and holds several training clinics – including River Run training. Each month the club publishes its award winning newsletter, "The Starting Line". JTC Running is a member of the Road Runners Club of America and USA Track and Field. To find out more about JTC Running, visit their website at www.jtcrunning.com
PRS RUNNING CLUB
1431 Riverplace Boulevard, Unit 1710
Jacksonville, FL 32207
The PRS Running Club, formed in 2012, is a Jacksonville based running club that can offer a great experience for runners of all ability levels. The Club has group runs all week, including Wednesday evening track sessions at Episcopal High School and a long run on Saturday mornings. The Club also puts on fun races that bring new people into running, like the Bold City Beer Run Series, the Krispy Kreme Challenge and the JB 7K. In addition, the club publishes a weekly newsletter, the Kiwi News, has monthly socials and quarterly running clinics. If you want to be part of a running club that is fast, fun and committed to fitness on the First Coast, then the PRS Running Club is for you! To find out more about the PRS Running Club, visit our website at prsrunningclub.com.
OTHER CLUBS: