Wine and Chocolate Run
2018 San Marco Blvd, Jacksonville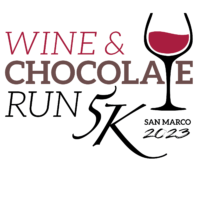 Saturday, April 6, 2024
Starts at 5:00 PM
---
About this Race
Race will be held rain or shine!
The Wine and Chocolate is a awesome run through historic San Marco to raise funds for the continued beautification of the San Marco Square.  After the run stick around and enjoy the wine and chocolate party.  There will be red and white wine plus bubbly to chose from.  There will also be lots of chocolate treats from Peterbrooke.
Custom designed wine glass to all participants!
Technical shirts to all participants!
Huge post-race celebration with free wine and chocolate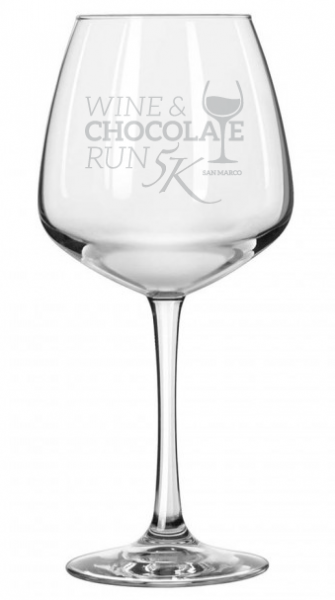 Post-Race
After the run we will celebrate with wine and chocolate.  Each legal age participate will be entitled to two wine pours, but you mush have your race bib.  Lots of chocolate will be available.  All wine must stay inside San Marco Square.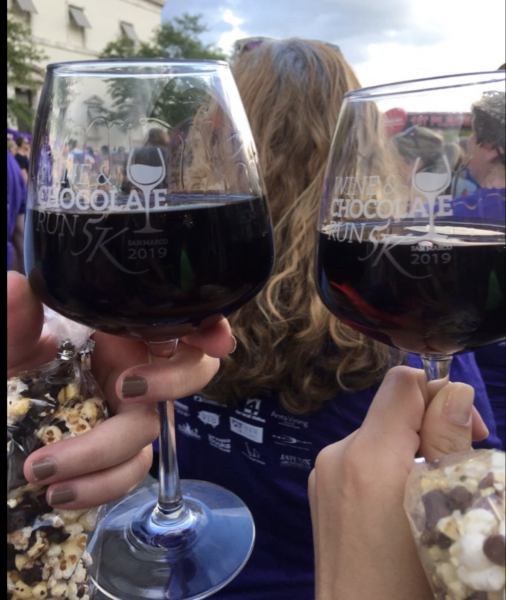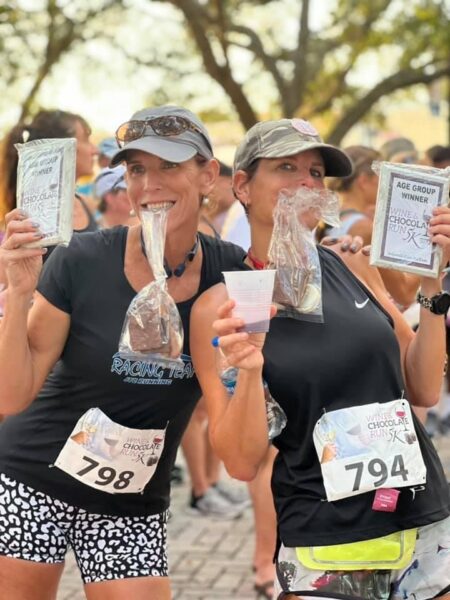 Start
Race will be started in one mass wave at 5:00 PM.  Start will be on San Marco Blvd. at the east end of the square.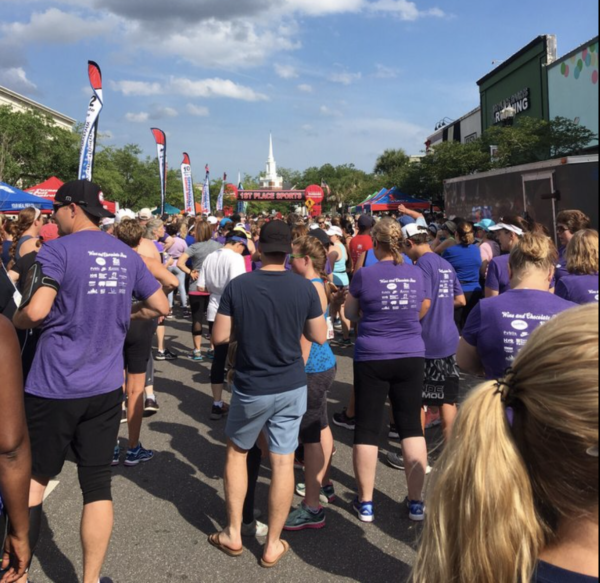 Email Communication
All communications including event promotions, bib number assignment, results problems, and runner instructions are done by email from 1st Place Sports. If you sign up for an event and do not receive an email from 1st Place Sports and want to receive them, please make sure that 1st Place Sports emails are not going to your junk mail.
Entry Fees
| | 5K | 13 & under 65 & over |
| --- | --- | --- |
| Through January 31st | $30 | $20 |
| February 1st - February 28th | $35 | $25 |
| March 1st - March 31st | $40 | $30 |
| April 1st - April 7th | $45 | $35 |
| Raceday | $50 | $50 |
Entry fee includes a moisture wicking running shirt. Men's and women's sizes available.
Sorry, there are absolutely no refunds!
Packet Pickup
Packets will be available on Thursday, April 6th  from 10 AM until 6 PM and Friday, April 7th from 10:00 AM until 5:00 PM at your selected 1st Place Sports location. Packets will be moved to the starting line for Race Day pick up beginning at 3:30 PM. We strongly encourage you to pick up your packet prior to race day.
Wine glasses will be included in your race packet.  We are no longer allowed to have wine glasses at the finish line so wine will be served in plastic cups.
Race Timing
The race will be timed using the Race Results Timing System. You must cross the timing mats at the finish to be included in the results.
Awards
Prize Money
$200, $150 and $100 will be paid to the top three overall male and female finishers.  $100 will be awarded to he first male and female master finisher (over 40 years of age) Master winners can also win overall prize money
Age Group plaques – custom designed plaques will be awarded to the top three in each of the following male and female age groups: 10 & under, 11-13, 14-19, 20-24, 25-29, 30-34, 35-39, 40-44, 45-49, 50-54, 55-59, 60-64, 65-69, 70-74, 75-79, 80+.
Awards Ceremony will be held at  6:00 PM.  Results will be posted on line at 1stplacesports.com and on the 1st Place Sports app within a few minutes after you cross the finish line.
Parking
Parking will be limited so arrive in time to find a parking spot.
Jacksonville Grand Prix Race

This event is a race in the 2022-2023 Jacksonville Grand Prix schedule. Runners who finish in the top ten of their age group will receive points to be counted in the overall series. Over $5,000 in cash and prizes will be awarded at the end of the series. For more information about the Grand Prix, click here.
Course Restrictions
Bikes and dogs are not allowed on the course under any circumstance. Biking next to a runner could lead to the runner being disqualified.