Run Santa Run 5K
Springfield - Klutho Park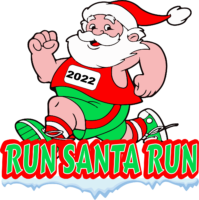 Saturday, December 17, 2022
Races start at 5:30 PM
---
About this Race
Run Santa Run
A Sight and Sound Christmas Experience!
The Finish – Santa Bowlegs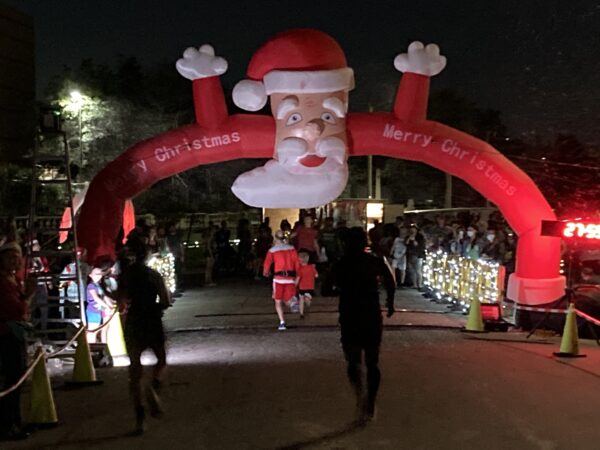 Race Features
Santa Suit for all participants to wear during the event.
Christmas lights, decorations and music through out the course
Custom finisher medals
Free Hot Chocolate
Santa Sack race packets
LED light necklace available for purchase during registration
Course Features
The course is a two-loop 1.5 mile course packed with Christmas lights, inflatables, and Christmas music.
The Start – Santa's Launch Pad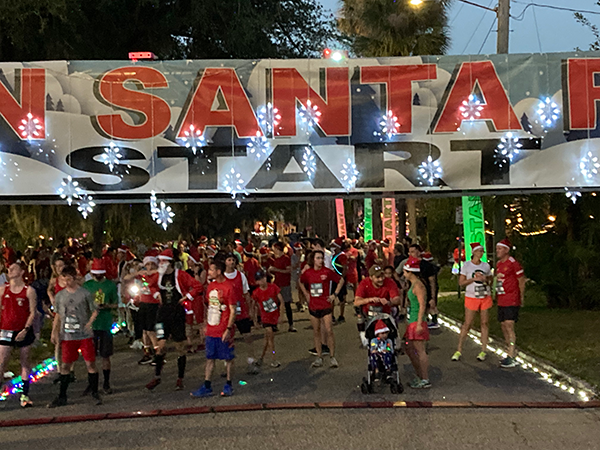 Christmas lights line the starting area along with 10 foot tall lighted multi-color start icicles.  The starting line will have flashing lasers and continuous Christmas music
Rudolph's Rainbow Alley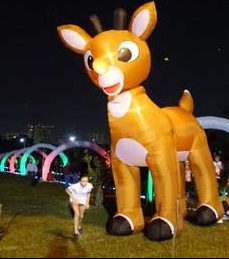 One quarter-mile of lighted rainbow arches and a giant Rudolph.  Lights along the ground the whole way and Christmas music.
Snowman's Paradise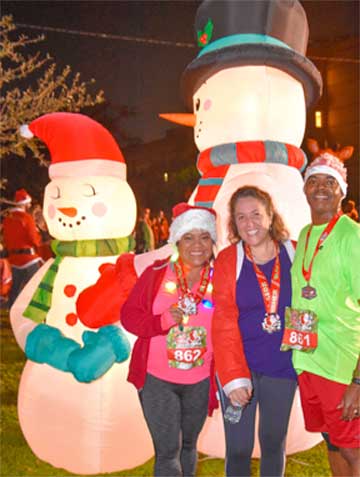 Participants will follow a Christmas lighted path through a field filled with snowmen of all shapes and sizes as Christmas music fills the air.
Candy Cane Lane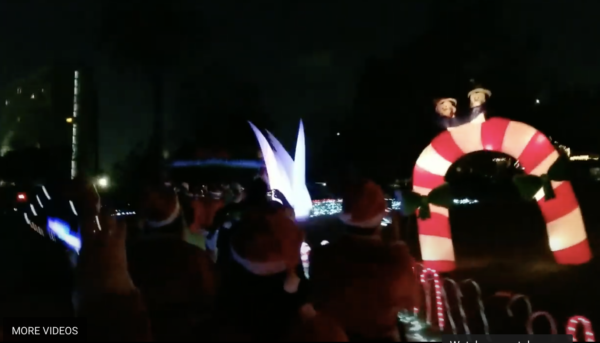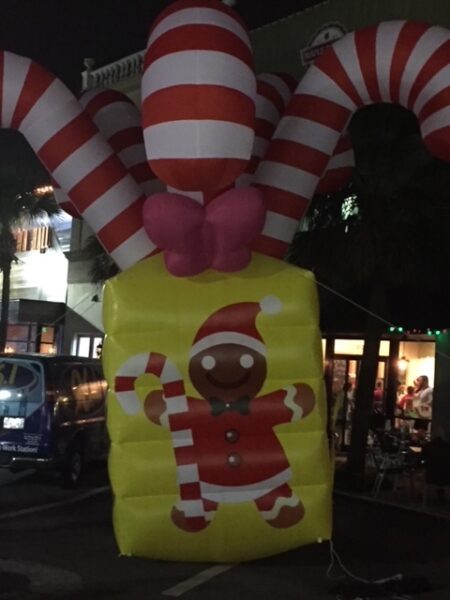 Two giant Candy Canes will greet you as you enter this magical area of alternating red and white lights, music and enchantment!
Hershey Kiss Kingdom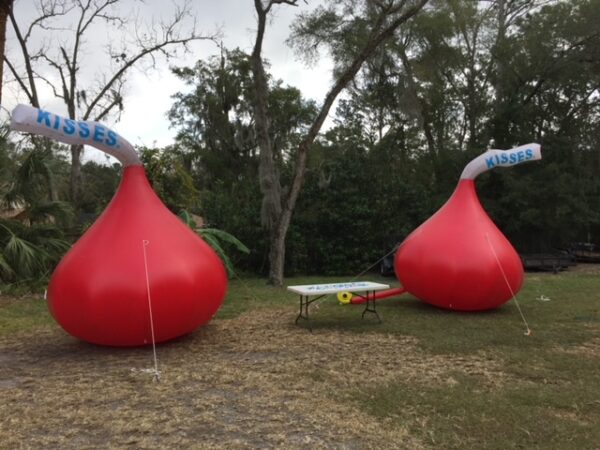 Stop in for a few Hershey Kisses  as you pass two giant Hersey Kisses, more music and lots of lights.
Winter Wonderland

You will run/walk under thousands of chasing lights as you pass through this mesmerizing section of the course. Music and lighted path will lead you through this magical section of the course.
Check back soon for race details.