BKS Partners Corporate Run (Postponed until the Fall)
Jacksonville Fairgrounds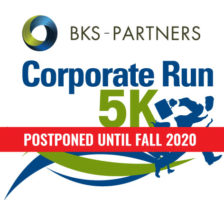 Wednesday, April 29, 2020
6:30 PM
---
Race Results
This race has ended. Check back soon for race results. 2020
Join Us
Benefitting: Duval County High School Cross Country and Track Programs
The Corporate Run 5K, which attracts over 4,000 participants, is a run/walk open to employees of corporations, government agencies, financial institutions, Non-Profits, and individuals. All levels of runners and walkers are encouraged to participate. Participants receive a t-shirt and a post-race party billed as Jacksonville's largest office party. Companies and organizations are encouraged to rent a team tent as a gathering spot on race day!

To Benefit
An exciting new addition this year!
A portion of the proceeds will benefit the Tom Coughlin Jay Fund. The Jay Fund has been helping families tackling childhood cancer for 25 years
by providing comprehensive financial, emotional, and practical support. The more participants on your team, the more we will donate. Let's join together in wellness, team-building and charity!!!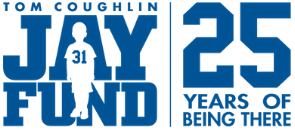 Registration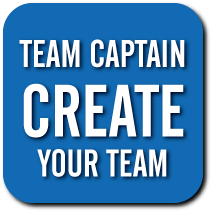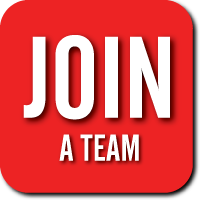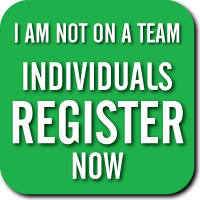 TEAM CAPTAINS
Download the Team Captain Handbook, with all the information about the event, by clicking here.
Online Registration Steps
Create your team.
Team Members Register – Team members register themselves, selecting your team during the process.
Manage Your Team – See who has registered for your team by going to www.signmeup.com, logging in, and clicking on My Groups.
Payment Options
1. TEAM MEMBERS PAY INDIVIDUALLY – Credit card payment is required by individual team member upon registering online.
2. ONE PAYMENT for all team members – If a company prefers to pay for their whole team, we can issue the Team Captain a promotional code to distribute to your team members which will allow them to register at no cost. Your company will then be responsible for full payment for all people who use your company code. Distribute the code wisely. You will be responsible for ALL entries where your company code is used. Payment will be due within two weeks after the event. Invoices will be emailed.
To receive a company promotional code, fill out the following online form:
Rent a Tent
Cost $250: Includes 10′ X 10′ tent, 1 table, 1 chair, 1 banner with team name
Cost $200: Includes 1 table, 1 chair, 1 banner with team name **Must bring your own 10′ X 10′ tent**
Team tents are the ideal place to give a pre-race motivational speech or chant company cheers. It provides a sheltered area to give out refreshments to your team members, and it also provides a place to meet after the race to celebrate your team's achievement! Each 10 x 10 tent comes with a company banner to indicate your tent. A table is included. Reserve yours as soon as possible! Bring your own chairs if you want them!
» Click here to reserve and pay for a Team Tent
(If paying with American Express Card, please email stuart@1stplacesports.com with your order to be processed over the phone)
Picking Up Your Team Packets:
Team captains must pick up the packets for the entire team, or select to have their packets couriered to them the week of the race ($30). Packet pickup will only be available at the Race Office located at 1st Place Sports, 3931 Baymeadows Road, Jacksonville, FL 32217 on Tuesday, April 28th from 10:00 AM – 5:00 PM and Wednesday, April 29th from 10:00 AM – 1:00 PM. All unclaimed packets will need to be picked-up at the Information tent at the race site beginning at 4:30 PM on Race Day.
» Click here to reserve and pay to have your Team Packets couriered
Team Scoring
Team scoring will be based on the first four team members crossing the finish line. Participants must work 20 or more hours a week to score for a team (excludes the Club and Non-Profit Divisions).
Team Captain Checklist
1. CREATE YOUR TEAM
2. BUILD YOUR TEAM

Invite Members
Team Members Register
Invite vendors, clients, friends and family to join your team

3. GET MOTIVATED

Set a participation goal
Download the Event Flyer and Training Guide and post them around your office, in the break room, etc.!
Add the Corporate 5k logo to your company web site! Put the logo in your email auto signatures!

4. MAKE IT FUN

Rent a team tent
Plan for food and drinks
Design a company t-shirt to wear on race night and enter in the T-shirt Contest

5. FINAL PLANNING

Use 'My Groups" on SignMeUp.com to email team members
Plan your race day meeting spot
Packet Pick-up – Team Captains go to the 1st Place Sports Race Office to pick up Team Packets.
Distribute packets to your team members: event shirt, race number, race instructions, wristband for seeded participants, and timing chip.
Email Communication
All communications including event promotions, bib number assignment, results problems, and runner instructions are done by email from 1st Place Sports. If you sign up for an event and do not receive an email from 1st Place Sports and want to receive them, please make sure that 1st Place Sports emails are not going to your junk mail.
Entry Fees
| | 5K |
| --- | --- |
| Through April 15th | $30 |
| April 16th - Race Day | $35 |
Sorry, there are NO REFUNDS
Registration closes early for this event!
We encourage all teams to enter their teams by Thursday, April 23rd, to provide time to put together team packets! There is no day of race registration!
Packet Pickup
Packets will be available for pickup on Tuesday, April 28th, from 10:00 AM – 5:00 PM and Wednesday, April 29th, from 10:00 AM until 1:00 PM at the Race Office located at our Baymeadows Store. After 1:00 PM, remaining packets will be loaded up and taken to the Race Site for pickup beginning at 4:30 PM.
Awards
Team Awards
Awards will be presented to the top Male, Female, and Mixed teams in each division. These awards will be based on the total times of the top four finishers on each team. To count in the team scoring, team members must work 20 hours per week. Winning teams employment will be verified, and awards will be mailed to the winning team the week after the event.
Individual Awards
Awards will be presented on race night to the top three Overall Male & Female winners and to the top three Male & Female CEO finishers.
Team Spirit Award
The top three Teams with the most participants (runners & walkers) will be awarded Team Spirit awards at the awards ceremony right after the race.
CEO Competition
Anyone participating in the CEO category must be the most senior full time employee of the company. A person does not necessarily need to hold the CEO title (i.e. President, Owner, etc.) To participate in the CEO category, participants MUST be preregistered as a CEO prior to race night. No changes to CEO status will be made on race night. A CEO may only be listed on one team. CEO Competition is open to companies with 5 or more full time employees.
T-shirt Contest
There will be a T-shirt contest for any companies who want to participate. Awards will be given on race night to the winner in the following categories: Most Original Design, Most Colorful, and Most Creative Use of Your Company Logo.
Mail or drop off a sample of your company shirt to the Race Office at 3931 Baymeadows Road, Jacksonville, FL 32217 by Friday, April 24th. For identification, please attach a business card from your company to the inside collar of your shirt. Shirts will be judged prior to raceday, and all submitted shirts will be displayed on race night.
Divisions
Banking & Financial
Banks, credit unions, mortgage companies, stock brokers, and real estate firms.
Club
Limited to recognized Clubs, such as running clubs, health clubs, etc. Do not have to be employees.
Education
Grade Schools, High Schools, Colleges.
Insurance
Life, Health, Auto, HMO's, PPO's.
Legal
Law firms, police teams, government agencies dealing strictly in law enforcement.
Professional
Manufacturing & Construction
Engineers, Architects, Any company involved in manufacturing or construction.
Media & Communications
Television, radio, newspaper and magazine, advertising, telephone, computers, paging companies, & electronics, and PR firms.
Medical
Hospitals, medical centers, clinics, doctor's offices, therapy companies, etc.
Military & Government
Any division or branch of the military and any goverment agency, city, state, or federal including education (public or private schools).
Miscellaneous
Any company or organization not fitting into one of the other divisions.
Non-Profit
Sales, Retail and Hospitality
Businesses involved in retail or wholesale sales.
Transportation
Railroad, trucking, shipping, automobile dealerships, etc.
Big Post Race Celebration!
Music, free beer, and free food at the Jacksonville Fairgrounds!! Refreshments will be available immediately following the race.
Seed your fastest runners!
10% of your participants (i.e. 45 participants = 5 seeded runners, up to a maximum of 25 runners) can be seeded! Seeded runners are the fastest runners and will be at the front of the starting line. Seeded runners should be able to complete the run in 25 minutes or less.
At packet pick-up, the Team Captain will receive wristbands for their top 10% runners. It is up to the Team Captain to distribute the wristbands to whichever runners are going to be in the seeded section. Only those runners who wear the wristband will be allowed in the "seeded corral" at the start line. It is not mandatory to seed runners. You do not have to take the wrist bands if you don't want to seed any of your runners.
Course Map
Water/Aid Stations
Water/Aid stations will be located at the start, 1/2 way on the course, and at the finish.
Complementary Team Photos
Complimentary team photos will be taken from 5:30 PM – 6:15 PM. Look for the TEAM PHOTO sign at the race site and come early to have your company photo taken. We encourage all participants to wear your company T-shirts.
Restrictions
For safety reasons, baby joggers/strollers, bicycles, rollers skates, in-line skates, and dogs are prohibited from the race course.
Race Timing
We will be using the Race Result system to time runners. Your Timing Chip will be located on the back of your race number.
Team Training
1st Place Sports will come to you! We can join your company's health/wellness Expo or join a 'Lunch & Learn' to provide expert training advice before the event! Contact chris@1stplacesports.com for more information.
The 20/20 Incentive Program
Team Captains can win a $100 gift certificate to 1st Place Sports Running stores if their team participation increases by 20% over last year's participation. Team participation must increase by a minimum of ten runners to qualify. Another way to win is to increase your team by twenty participants. Team Captains of new teams will qualify for the gift certificate if they have 20 participants on their team.

Remember that you can recruit friends and family to run on your team for this prize.  However, team members who count in the team scoring must be employees who work 20 hours per week to qualify in the team competition.

We hope that you will once again be a team captain, or will consider forming a new team this year.  If you have questions, please contact doug@1stplacesports.com.
Course Restrictions
Bikes and dogs are not allowed on the course under any circumstance. Biking next to a runner could lead to the runner being disqualified.