Wednesday, June 17, 2020
Wave starts each day on June 17th, June 20th, June 24th and June 27th
---
About this Race
This event is a 5K run with lots of social distancing measures that will be held on four different days.  There will be wave starts each day of 10 people starting every 10 minutes.  Participants select start day and start time during registration.  Times will be accumulated and results will be posted after each day and after the event is complete.
You can also run this event virtually by selecting virtual option during registration.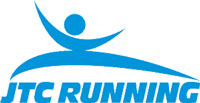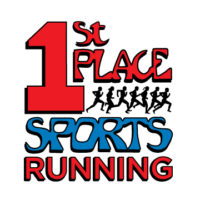 Entry Fee
Registration is $10.  JTC Running will match all entry fees paid!  All entry fees and JTC match will be donated to Marathon High.
Race Details
All proceeds go to Marathon High, with JTC Running giving a 100% donation match of all entry fees.
There will be no walk up registrations.
Bring your own water if you need it on the course. We will have water bottles at the start/finish.
Do not come early. Stay near your vehicle until we call for your starting group.
Park in the lots around the store – best along Baymeadows Road.
Restrooms will be available at 1st Place Sports.
Do not come to event if you are not feeling well or have a temperature.
No post-race activités.
Run on sidewalks or parking lane when possible. We will not have any police or provide traffic control.
Turn signs and mile markers will be provided. No walk up registration
Results will be available at www.1stPlaceSports.com and the app.
Wave Starts -Choose your race date and start time.
Waves will be limited to 10 people per wave. You can register for more than one wave or day.
Start date and times with available spots left as of June 18that 7 AM.
Saturday, June 20th
7:00 AM – Full
7:10 AM – Full
7:20 AM – Full
7:30 AM – Full
7:40 AM – Full
7:50 AM – Full
8:00 AM – Full
8:10 AM – 8 spots left
8:20 AM – 10 spots left
8:30 AM –  10 spots left
Wednesday, June 24th
6:30 PM – Full
6:40 PM – Full
6:50 PM – Full
7:00 PM – Full
7:10 PM – 2 spots left
7:20 PM – 3 spots left
Saturday, June 27th
6:30 AM – 5 spots left
6:40 AM – 10 spots left
6:50 AM – 7 spots left
7:00 AM –  Full
7:10 AM – Full
7:20 AM – Full
7:30 AM – Full
7:40 AM – Full
7:50 AM – Full
8:00 AM – Full
8:10 AM – 10 spots left
8:20 AM – 10 spots left
8:30 AM – 10 spots left