Black Lives Matter 5K
Landing Park - Downtown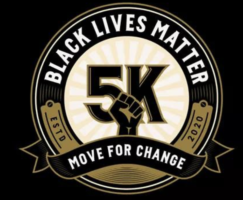 Saturday, October 3, 2020
5:00 PM
---
About this Race
The 1st Annual BLM 5k is timed by 1st Place Sports. Come celebrate this historic event with Founder Tanisha Crisp and the BLM 5K team
This will also be the very fist event at the new Jacksonville Landing.
The BLM 5K is a walk/run that will influence wellness and health in communities while honoring black communities. BLM 5K is a national movement. The 1st Annual BLM 5K is being held in Jacksonville, FL, October 3rd. This is the first-ever BLM 5K being held in the state of Florida.
The #1 goal is to donate directly to the black community facing poverty or other hardships such as racial discrimination, sexual harassment and sexual assault.
We will be donating to local families in need.
– This event is limited to 800 participants.  All participants will receive a medal, T-shirt, and mask.
If you're interested in vending or sponsoring this event please contact BLM 5k directly at theblm5k@gmail.com
(Limited Spots Available)
Ticket Prices starting at
$45 adults
$25 children
Ages 0-2 Free
**Spots will be VERY limited due to Covid.
Title Sponsor

Supporting Sponsors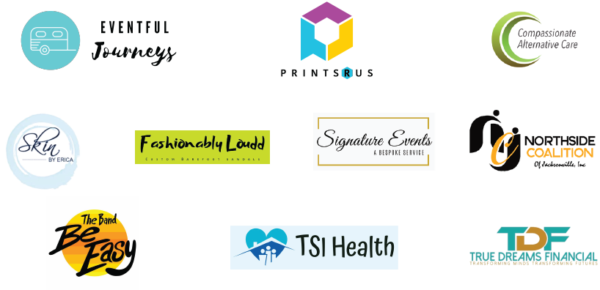 Entry Fee
Live Run/Walk – Registration is $45 for the 5K or $25 for the Virtual 5K.
Virtual Run/Walk – Registration is $40 for the 5K or $20 for the Virtual 5K.
Virtual Option
If you can't make it to the event, we do have a virtual option.  Cost is $40.00.
Sign up to run/walk the event virtually
Once you have registered, just run or walk the 5K distance and send us your time (you can run/walk the distance any time and any where).  If you have a GPS watch or a cell phone, take a picture of the distance and time and send to results@1stplacesports.com. Otherwise just email us your time.  Once we have your results, you can pick up your shirt and medal at 1st Place Sports, 3931 Baymeadows Road starting October 5th.  Good luck!
Social Distance Guidelines
Due to the current Covid crisis race entries will be limited and social distancing guidelines will be in place.  We also have a virtual option if  you do not want to attend.
Race participation is limited and will be run in waves!
There will waves of 100 people starting every five minutes beginning at 5 PM.  See wave information below.
The following Social Distancing Guidelines will be in place during the event.
No day of race registration.
Day of race packet pickup will be limited. Please adhere to the 6 foot spacing guideline and wear a mask when picking up your packet.  We encourage you to pick up your packet prior to race day.
Please wear a mask when you can not adhere to the 6 foot spacing guideline.  We encourage everyone to wear a mask until you have started the run/walk.
Race will be started in waves of 100 people.  You must choose your starting wave during registration. Potential award winners should try to run in the early starting waves.
Once you have finished the race please respect the 6 foot social distancing spacing and wear a face covering.
The race will not have an awards ceremony or post-race celebration.  Awards may be picked up at awards tent on race day or a 1st Place Sports, Baymeadows the day after the race.
Bring you own water for while running if you want to be extra safe. We will have water in bottles at the start, half-way point and at the finish.  All water will be in sealed bottles.  If you take a water bottle with you, be sure to hold on to it until you finish the race or drop off in trash cans at designated drop location.
Hand sanitizers and masks will be available at the Sanitation tent near the start/finish.
If you feel ill or have a fever, do not come to packet pickup or to the race.
To maximize social distance we recommend that you not arrive at the race more than 30 minutes prior to your start time.
Wave Starts
Each wave will have 100 spots and start five minutes apart.
Competitive runners should sign up in wave one if spots are still available.
Packet Pickup
Participants can pick up their packets at their selected 1st Place Sports store on Thursday, October 1st from 10am-6pm and Friday, October 2nd from 10am-5pm.
Awards
Award plaques will be given to the top three males and females overall, top masters male and female, and three deep in the following male and female age-divisions:  10 & under, 11-13, 14-19, 20-24, 25-29, 30-34, 35-39, 40-44, 45-49, 50-54, 55-59, 60-64, 65-69, 70-74, 75-79 and 80 and over.